Tripawds is a user-supported community. Thank you for your support!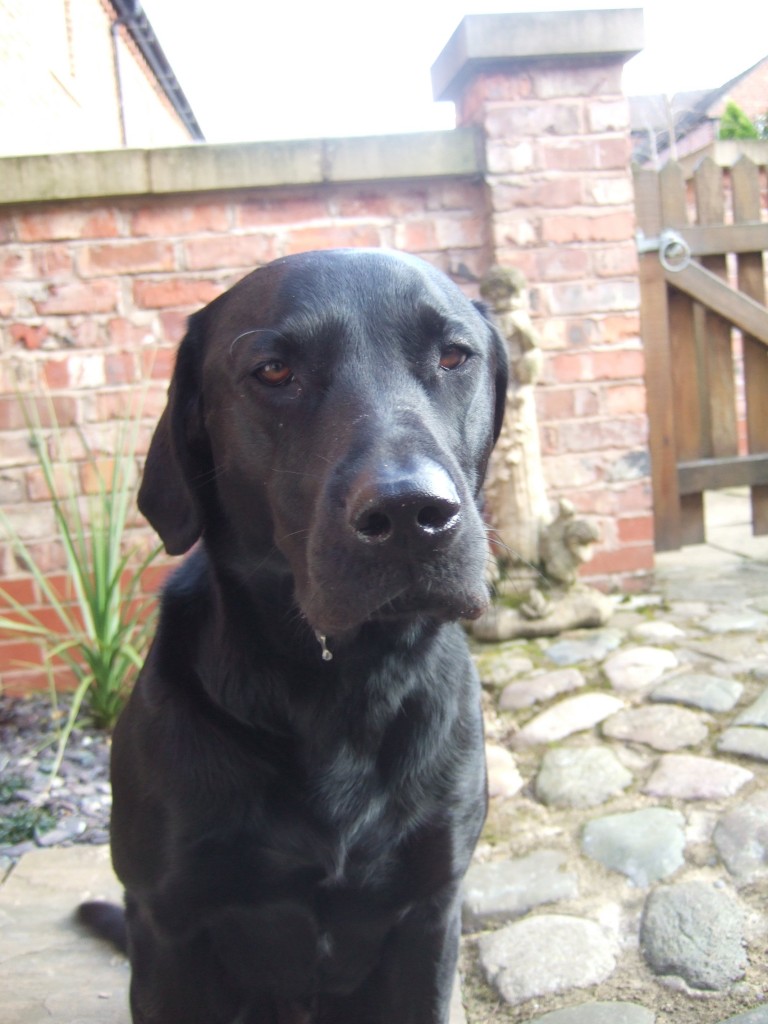 We got Merlin in the  November of 2006, he came from a loving home nearby and was used to lots of kisses and cuddles!
Merlin has a step-sister called Holly, she is an 8 year old cross breed and much more highly strung than Mr Laid back (aka Merlin). They get on really well together and enjoy playing although he doesn't like it when she gets his ball. Merlin is a great swimming teacher and managed to teach Holly (who had never swam) to take the plunge!
Merlin's favourite things are his ball, cuddles, food (including anything meaty of course but also blackberries, apples, cheese, carrots & bananas) and swimming.
One of Merlin's proudest moments was winning the 'Dog with the waggiest tail' award at the local village dog show… he won hands down!
Merlin had his leg amputated in the middle of August 2009 and is now learning to manage on three. It's amazing how quickly he's already adapted. He can run for the ball, play bow and hopefully soon we can get him swimming again.
We hope you enjoy reading more about Merlin.